Many taxpayers have begun receiving their economic stimulus checks this week but there is still a lot that is unknown about these payments. Here are some frequently asked questions about these payments and what you need to know.
(more…)
Payroll taxes can be a very detailed and confusing part of owning a small business. This is a basic guideline to follow when beginning payroll for your small business.
(more…)
In these strange and uncertain times nothing is concrete, not even our tax filing deadlines. On March 11, it was announced that the treasury secretary was working with President Trump to extend the March 16th small business deadline, and also the April 15th individual deadline. On March 17th it was confirmed that individuals could delay payment of their taxes by up to 90 days. The filing of their returns is set to remain April 15th. This includes small business returns as well, with their payment deadline pushed back 90 days from their original March 16th deadline. If you owe on your taxes all interest and penalties will be waived during that 90 day period as long as the return was filed timely.
(more…)
Thanks to the improvements in the realm of DIY bookkeeping and accounting software, it is getting "easier" than ever for owners to handle their small business bookkeeping on their own. But is it really easier?
(more…)
Our tax code is often a confusing jumble to rules and percentages. It's hard to tell if something is tax deductible or not without some advanced knowledge of tax. And of course, they change things up on us all the time. We at Watkins and Company have gathered a list of some of the lesser known deductions that can be taken for your 2019 taxes
(more…)
We hear it often in our Industry "I wish I had hired you guys sooner!" but how do you know when it's the right time to transition from doing your books on your own to hiring an accounting firm? There are some major benefits to hiring an accounting firm with bookkeeping services:
(more…)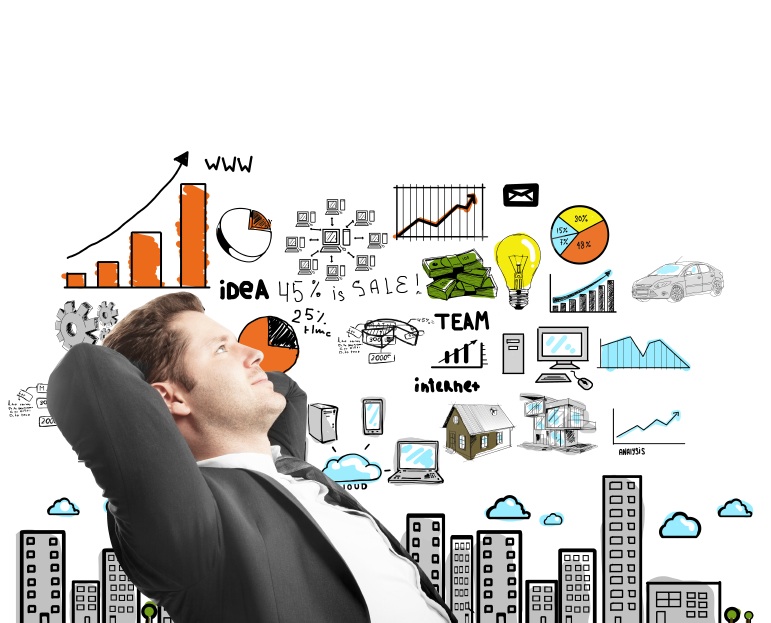 As 2019 winds down, it's a great time to take a look at the year as a whole and begin to set your goals for 2020. Tax Planning is something that you should definitely be doing as 2019 closes. The proper tax planning can help you pay the least amount of taxes that you can.
(more…)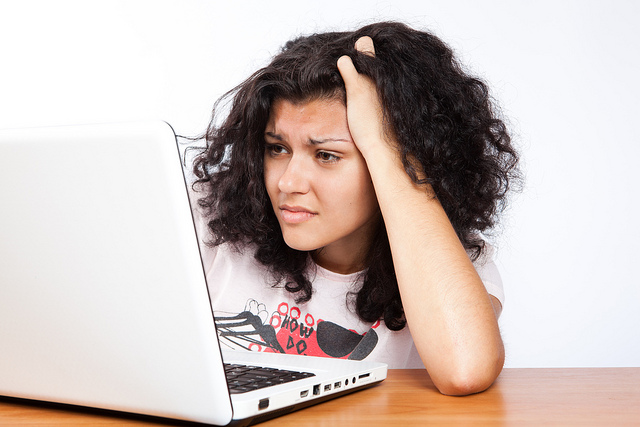 The 1099 Process can seem a bit daunting, but don't let it overwhelm you. Here are nine basics that you need to know about 1099s
(more…)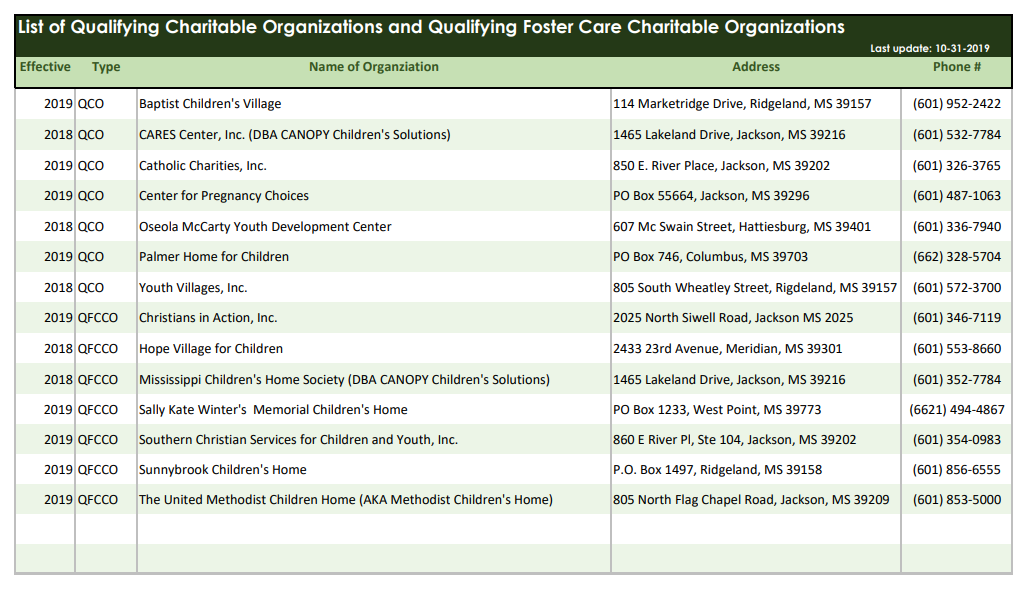 There are two new Mississippi tax credits available to individuals who are interested in donating to charity, with the added benefit of a dollar for dollar tax credit.
A Married Filing Joint taxpayer, with an AGI of at least $100,000, can receive up to an $800 credit for a QCO donation and $1,000 credit for a QFCCO donation for a total of $1,800 in tax credits. The list of eligible charities is below:
(more…)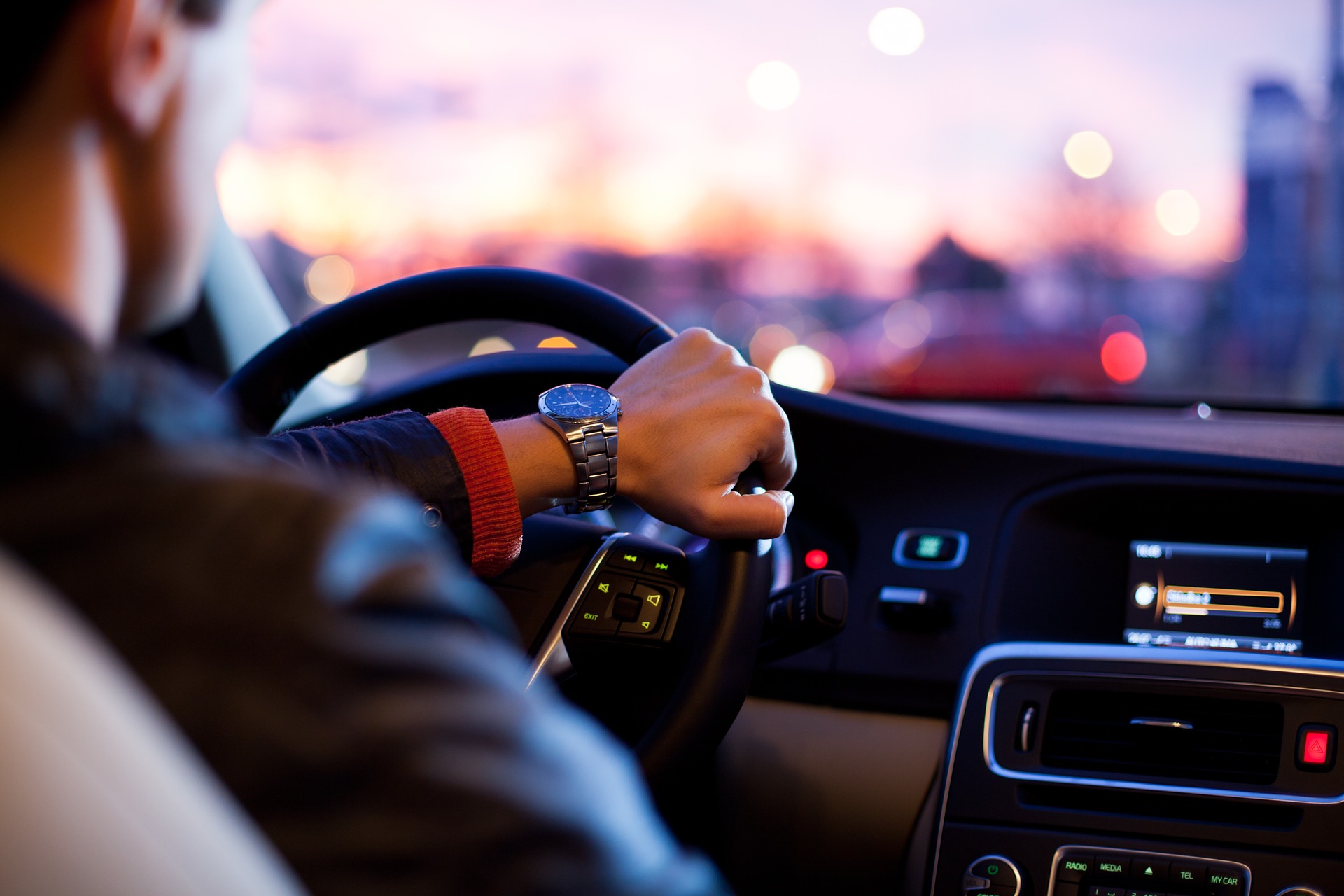 The standard mileage deduction is a perfect example of low hanging fruit that doesn't get taken advantage of often enough by taxpayers. It can be an extremely effective tax savings method, and takes very little time and effort to track annually. However, in order to capitalize on this opportunity, one should ensure they meet qualification standards, know how to properly log and calculate the mileage, and be able to provide supporting evidence each year.
(more…)